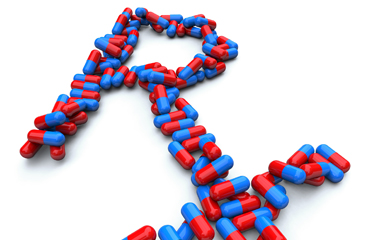 Phendimetrazine Bontril Precautions
Phendimetrazine Bontril is a prescription medication that should only be taken under the direction of a doctor. Phendimetrazine Bontril may cause adverse reactions such as:
Cardiovascular: Palpitation, tachycardia, elevation of blood pressure.
Central Nervous System: overstimulation, restlessness, dizziness, insomnia, tremor, headache, psychotic state, agitation, flushing, sweating, blurring of vision.
Gastrointestinal: Dryness of the mouth, diarrhea, constipation, nausea, stomach pain.
Genitourinary: Changes in libido, urinary frequency, dysuria.
Phendimetrazine tartrate, the main ingredient in Phendimetrazine and Bontril is classified as a Schedule III controlled substance. Long-term use or abuse of phendimetrazine may lead to dependance and addiction.
Dependence
Phendimetrazine Tartrate is related chemically and pharmacologically to the amphetamines. Amphetamines and related stimulant drugs have been extensively abused, and the possibility of abuse of phendimetrazine should be kept in mind when evaluating the desirability of including a drug as part of a weight reduction program. Abuse of amphetamines and related drugs may be associated with intense psychological dependence and severe social dysfunction. There are, reports of patients who have increased the dosage to many times that recommended. Abrupt cessation following prolonged high dosage administration results in extreme fatigue and mental depression. Changes are also noted on the sleep EEG. Manifestations of chronic intoxication is psychosis, often clinically indistinguishable from schizophrenia.
Phendimetrazine Bontril Warnings
Tolerance to the anorectic effect usually develops within a few weeks. When this occurs the recommended dose should not be exceeded in an attempt to increase the effect rather, the drug should be discontinued.
Use of phendimetrazine within 14 days following the administration of monoamine oxidase inhibitors may result in a hypertensive crisis. Abrupt cessation of administration following prolonged high dosage results in extreme fatigue and depression. Because of the effect on the central nervous system phendimetrazine tartrate may impair the ability of the patient to engage in potentially hazardous activities such as operating machinery or driving a motor vehicle. The patient should therefore be cautioned accordingly.
Phendimetrazine Bontril Precautions
Caution is to be exercised in prescribing phendimetrazine for patients with even mild hypertension. Insulin requirements in diabetes mellitus may be altered in association with the use of phendimetrazine and the concomitant dietary regimen.
Phendimetrazine may decrease the hypotensive effect of guanethidine. The least amount feasible should be prescribed or dispensed at one time in order to minimize the possibility of overdosage.
Phendimetrazine tartrate 35 mg Yellow and Speckled tablets contain FD& C Yellow #5 (tartrazine) which may cause allergic type reactions (including bronchial asthma) in certain susceptible persons, although the overall incidence of FD& C Yellow #5 (tartrazine) sensitivity in the general population is low. It is frequently seen in patients who also have aspirin hypersensitivity.
Usage In Pregnancy
Safe use in pregnancy has not been established. Until more information is available, phendimetrazine tartrate should not be taken by women who are or may become pregnant unless, in the opinion of the physician, the potential benefits outweigh the possible hazards.
Usage In Children
Phendimetrazine tartrate is not recommended for use in Children Under 12 years of age.
Phendimetrazine Bontril Overdose
Acute overdosage of phendimetrazine tartrate may manifest itself by the following signs and symptoms: unusual restlessness, confusion, belligerance, hallucinations, and panic states. Fatigue and depression usually follow the central stimulation. Cardiovascular effects include arrhythmias, hypertension, or hypotension and circulatory collapse. Gastrointestinal symptoms include nausea, vomiting, diarrhea, and abdominal cramps. Poisoning may result in convulsions, coma and death.
The management of overdosage is largely symptomatic. It includes sedation with a barbiturate. If hypertension is marked, the use of a nitrate or rapid-acting alpha receptor-blocking agent should be considered. Experience with hemodialysis or peritoneal dialysis is inadequate to permit recommendations for its use.